Undoubtedly, Ukraine is a treasury of the historical culture. Its territory preserves an ancient past of many nations, events and wars.
Therefore it is not surprising and is even familiar to everyone that now Ukraine is rich for historical resorts, open air museums and big town-museums like Kamenets Podilskiy – one of the most popular touristic centers in Ukraine and the third for the quantity of architectural monuments.
For a long time the city was bearing demolition and reconstruction, thereby it has acquired inimitable architectural eclecticism, which however appears as an archetype of the sole historical entire. It preserves the reminiscence of 7 cultures: Ukrainians, Polish, Armenians, Russians, Jewish, Turkish, Lithuanians. An old city is located on the rocks, surrounded with the walls and crenels, defensive towers and ramparts. The main entrance called the City gates and Castle bridge are protected with the Old fortress, that in XVII century was enlarged with the fortress system (New fortress). Interesting that National historical and architectural resort "Kamenets" is included into the list of the UNESCO world heritage. There is a big quantity of architectural monuments, museums, galleries and antique shops there.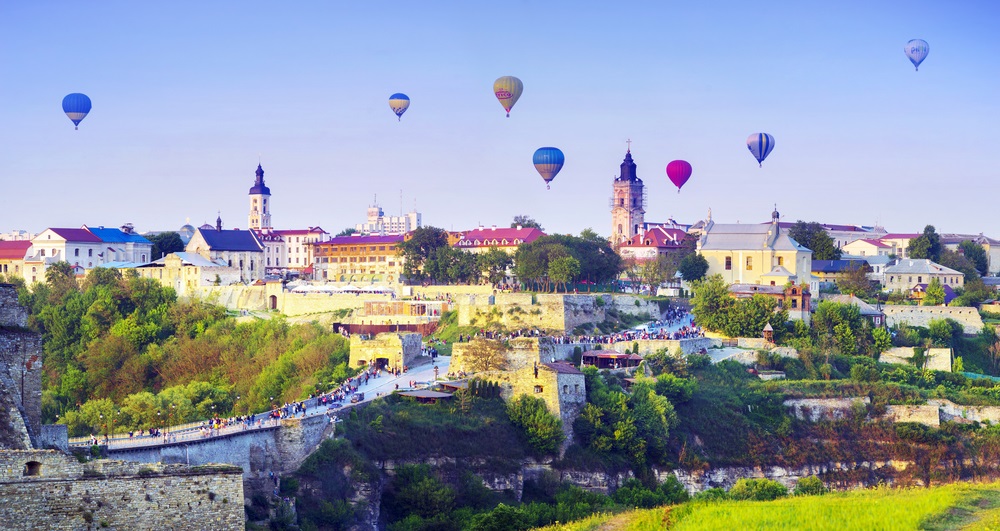 Approaching closer to the central part of Ukraine we open the principal and most well-known center of Ukrainian folk – Khortytsia. There was found a variety of hieratic constructions-lithic layings, cromlechs and sanctuaries relating to ancient beliefs of our ancestors on the island's territory during archeological excavations and researches.
Nowadays everyone can observe the rests of ancient settlements and walk around Khortytsia national resort, watching the exposition of ancient Cossack Sich and even to participate in different kinds of performances.
Annually here, in Khortytsia, the Cossacks competitions in martial arts hopak, equestrian mastery and many other traditional activities are held. Having arranged an appropriate time for trip, you may plunge into a real atmosphere of ancient Cossack settlement and get through unreal emotions.
Zacarpathian museum of folk architecture and culture that is located in the historical part of Uzhgorod on the south hill of Castle mountain opened in 1970 is one of the first museums under Open Sky in Ukraine. Planning the museum's exposition is correlated with the geographical map of Transcarpathia. From the west to the east there are accommodations and houses of Ukrainians from lower regions-valley dwellers, ethnographic groups – Lemkos, Boikos and Hutsuls, as well as singular houses for Hungarian and Romanian populations.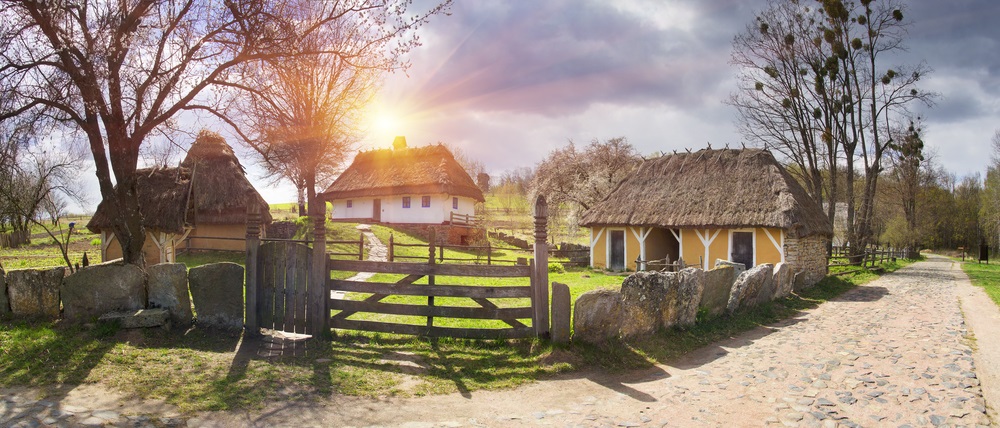 The quantity of museum monuments of folk architecture includes 7 houses, 6 residential houses, bell tower, school, smithy, mill, felt stupa, tavern and church that requires a special attention. It is one of two authentic Lemkos churches that preserved on the territory of Ukraine and it is the sample of classical union in folk architecture of two styles: dome and baroque.
This fabulous museum was built on the place called "witches hole", entitled because of witches having been fired there.
Moving further, to the closest distance of Uzhgorod we arrive to Lviv city where you can visit the biggest museum under Open Sky in Europe – Schevchenkovskiy Gai. It was created regarding the ethnographic principal with an aim to preserve architectural sights from wood, cultural items and samples of folk art of all ethnicities of Western Ukraine.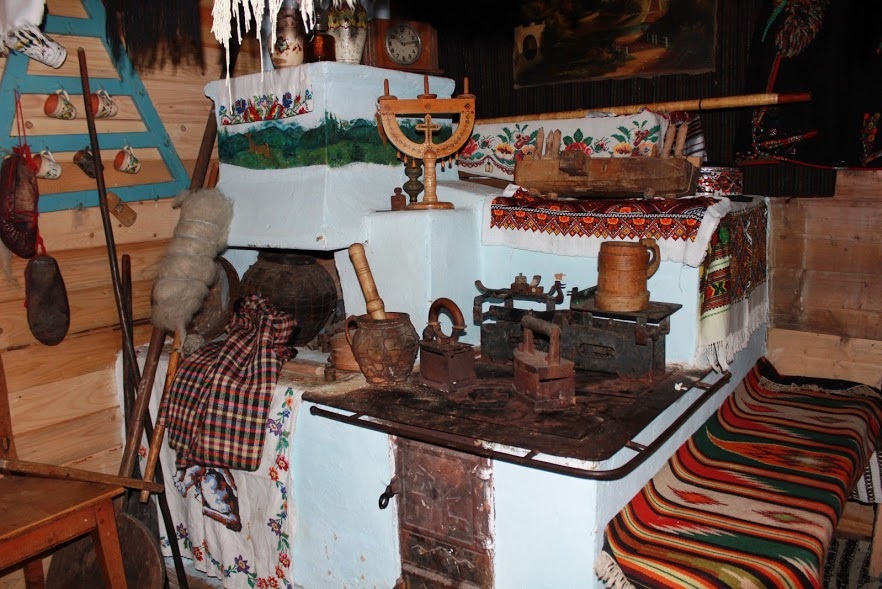 Here you may find around 120 sights of folk architecture from western Ukrainian regions. The whole territory of Schevchenkovskiy Gai is divided into six small villages with the exponents from different regions: Boykivschina, plain Transcarpathian, Lemkovschina, Lvivschina, Bukovyna, Pokutya, Hutsulschina, Polissya, Volyn.
Unbelievable that here you may enter the house built in 1749, you may imagine the life being spent in those regions and to see the water mill, lumber mill, forge, creamery etc. Besides, there is the biggest quantity of ancient temples among the world ethnographique complexes under Open Sky.
Still the biggest choice and variety in Open folk areas-museums have Kyivites and guests of the city. Now we are going to get acquainted with the most outstanding places like Mamayeva Sloboda, Pyrohovo and Ukrainian village ethnographical complex.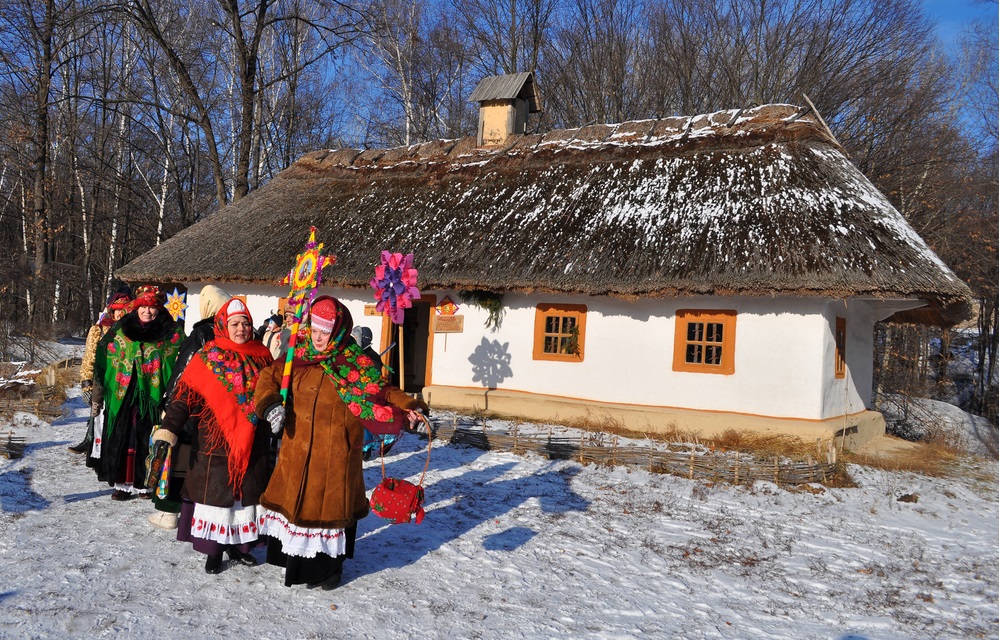 Mamaeva Sloboda is a Cossack village in the city. Here among the cherry gardens surrounded with the twigged fence the Cossack three domes, wooden church with a bell tower are located. And among 98 objects placed on the territory You may find mansion houses of Cossack chairman, farrier with forge, mentalist, pub of Jewish shopkeeper as well as a bee-garden and water mill. And all these objects are used under the method of reduplication of the history, i.e. very close to its primary functional calling.
Pyrohovo museum, located in the suburbs of Kyiv, gives you a possibility to walk along the quiet back streets of the Ukrainian village with represented architectural forms and customs of all regions of Ukraine. Moreover you may even have a horse ride walk and you can buy memory souvenirs here. If you are hungry you can enjoy traditional Ukrainian cuisine in shynok (traditional tavern) or at the restaurant located here. There is a wedding service in one of the ancient wooden churches that has become rather popular among Ukrainians nowadays. All year round in Pyrohovo cultural holidays and other different ceremonies are celebrated.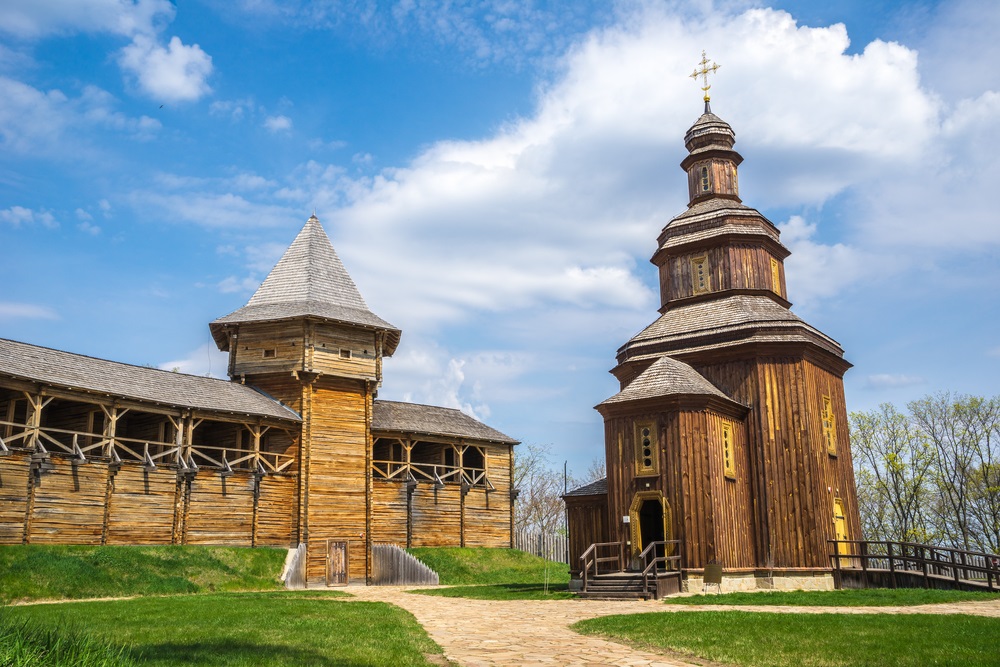 Ukrainian village ethnographical complex is not less picturesque and astonishing. It is placed in the edge of the forest next to the pool. The exposition under Open Sky performs traditional accommodation and household premises from different historical and ethnographical areas of Ukraine.
Visitors are hosted here with Saint Dmitriy Solunskiy cathedral, that was the main stone for complex creation. Nowadays during the excursion you may observe authentic interiors of old huts from Gutsulschina and Polissya as well as to visit pottery, forge and brandy kitchen.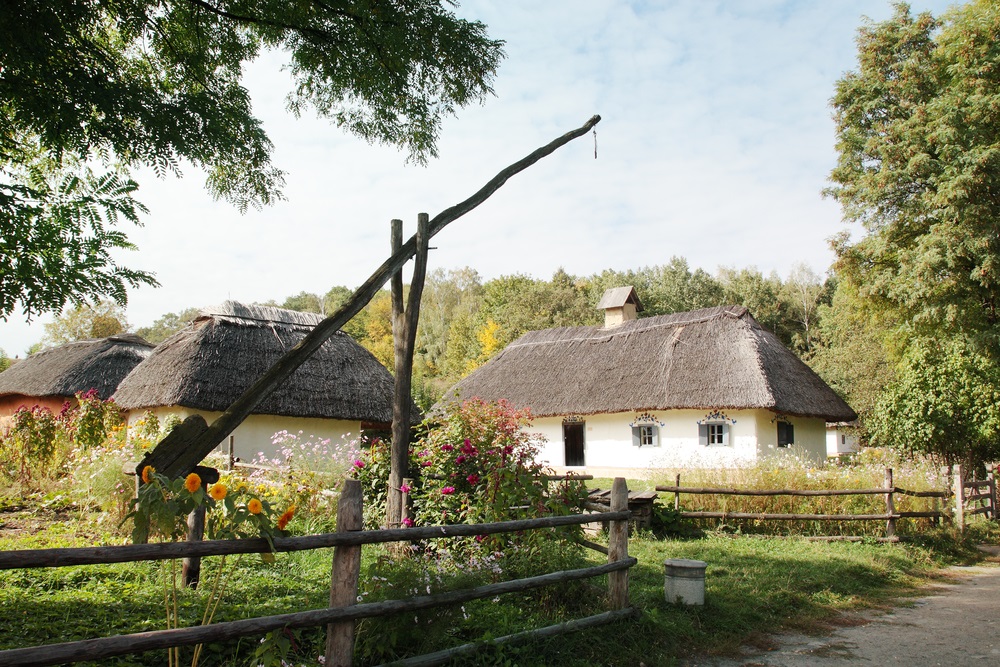 Summarizing all the above mentioned we can definitely confirm that in Ukraine you can find all places you are currently looking for walking, appease historical hunger or just being accustomed with a new country spirit and energy. Still all of mentioned sights are the most famous, and if you have more time – come to any Ukrainian village and enjoy not the less interesting showpieces. Despite technological progress that is enormously pacing, Ukrainians always preserve their folk customs. Therefore do not be surprised when passing by the village, You will see the water mill with a Granny standing close and putting grain into the millstone and hear the sounds of the anvil.
Photos: shutterstock.com (6), Anna Vishtak (1)